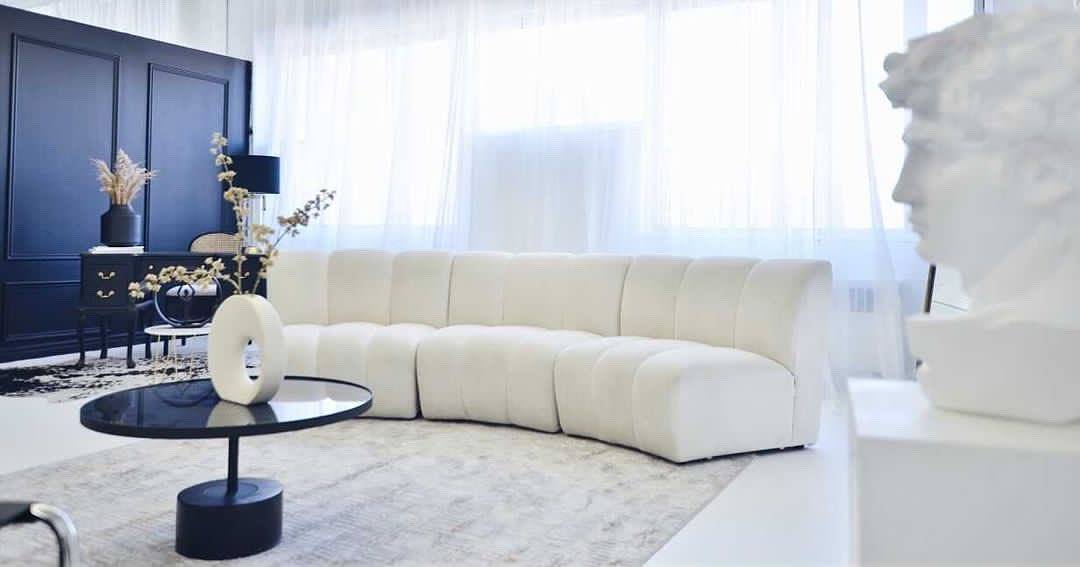 Full 1
Two interior designers coming together to create an inspirational canvas for photography, videography, and virtually any sort of creative endeavor.  Based out of Montreal, but with clients in many countries, our projects have ranged widely in size, scope and budget and we work in sync to bring the best in our combined backgrounds, education and experience to make our spaces suit your needs and lifestyle.  Our studios is a creative space that offers five high-end studios for rent in Montreal located at 9850 Tolhurst, just 4 minutes from the Sauvé Station.
Every aspect of our studios is curated to photograph well in natural light.  Aside from it being a fully furnished studio, our creative rental studio features photography essentials such as: backdrop stand, clothing rack, hand steamer, wifi,  bluetooth sound system, concrete white floors, 12-foot industrial ceilings, changing rooms and make-up station.
Maison Tela has over 5000 square feet divided in 5 separate studios featuring unique furniture pieces, antique fireplaces, oversized mirrors, accent walls, and luxe textures and tones. The space includes the Metropolitan studio, Blanc studio, Saloon studio, The Lobby, the Kitchen and the Jungle. Furniture and decor is designed to change seasonally and is subject to change.
Our studios are spacious and incorporate stylish modern, minimal and neutral designs. Maison Tela is an ideal setting for photography, videography, intimate gatherings, pop-ups, and workshops.
Follow us on instagram
@maisontela
for sneak peeks and videos