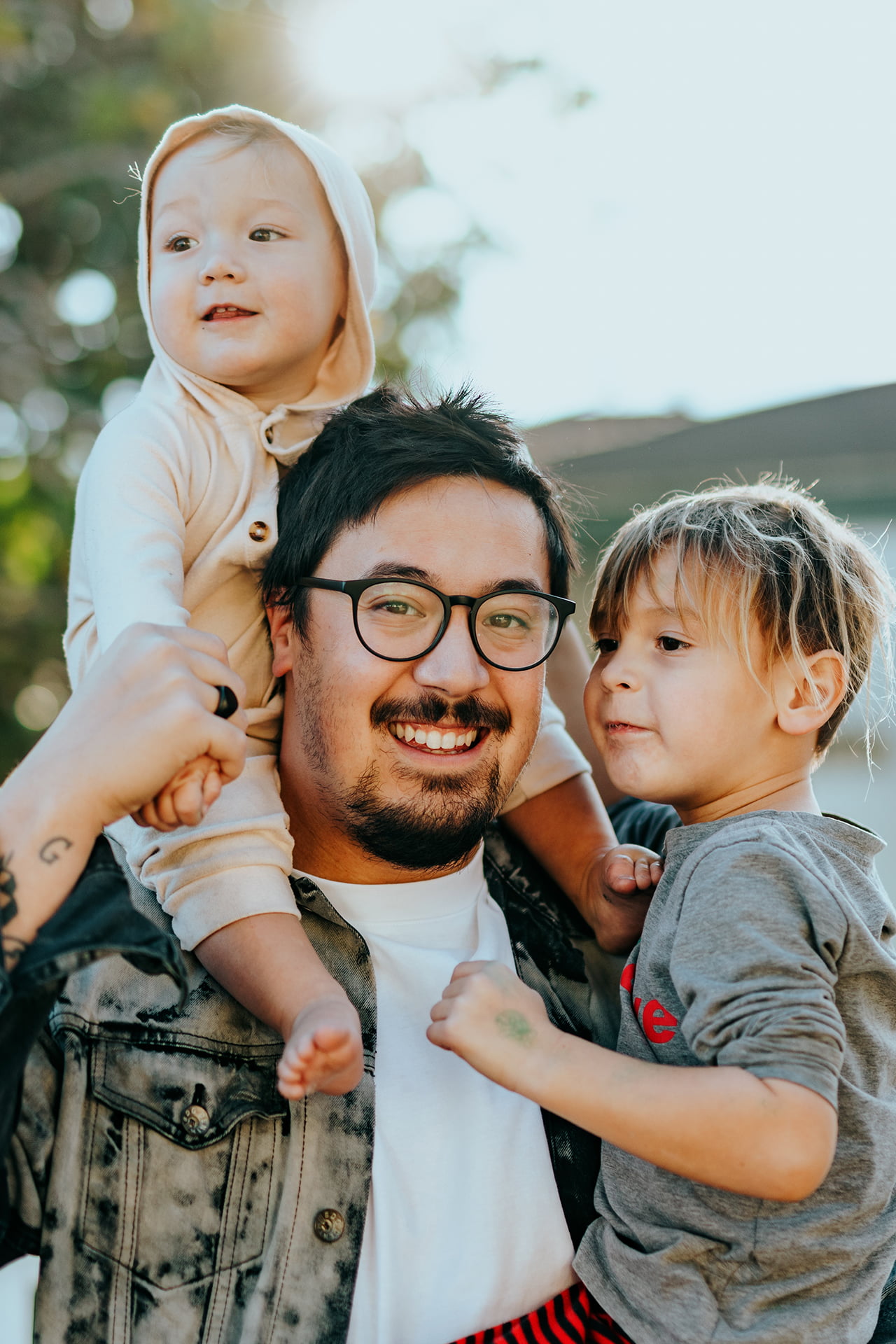 A family photoshoot is a wonderful opportunity to capture precious moments with your loved ones and create lasting memories. When considering a family photoshoot, renting a professional studio can be a great option. Here we will explore the benefits of renting a studio for a family photoshoot, the services available and how it can make this experience even more special.
The advantages of renting a studio
1.1 Dedicated and comfortable space
One of the main advantages of renting a studio for a family photoshoot is the dedicated and comfortable space it offers. A studio is specially designed for photography, with professional equipment and a controlled environment that guarantees optimal comfort for the whole family.
1.2 Professional lighting
In a studio, you will benefit from professional lighting that will highlight each member of the family equally. This will result in well-lit and impeccable images.
1.3 Confidentiality and privacy
Renting a studio offers valuable privacy for your family photoshoot. You can relax and enjoy these special moments without outside distraction.
Services available in a family photoshoot studio
2.1 Professional photographer
Most family photoshoot studios offer the services of experienced professional photographers. These photographers have the expertise to capture the authentic moments, smiles and natural emotions of each family member.
2.2 Props and sets
Some studios offer a variety of props and sets to make your family photoshoot even more special. You can choose accessories that reflect your family's personality and add a unique touch to your photos.
2.3 Retouching services
After the photoshoot, many studios also offer professional retouching services. This helps to enhance images, eliminate minor imperfections, and create flawless memories.
How to make your family photoshoot special in the studio?
3.1 Choose a theme or style
To make your family photoshoot special, consider choosing a theme or style that reflects your family's interests and personality. You can opt for a formal, casual, or even themed style to add a personal touch to your photos.
3.2 Involve all family members
The involvement of all family members will make the photoshoot more memorable and fun. Encourage everyone to contribute their ideas and actively participate in the session.
3.3 Capture natural moments
The best memories are often captured when family members interact naturally with each other. Encourage moments of play, exchange of smiles and affection for sincere and touching photos.
FAQs
1. How long does a family studio shoot usually last?
The duration of a family studio photoshoot session can vary depending on the package chosen, but it usually lasts between 1 to 2 hours.
2. Can we bring our own accessories for the family studio photoshoot?
Yes, many studios encourage families to bring their personal accessories to add a unique touch to photos.
3. How long does it take to receive the edited photos after the photoshoot?
The delivery time for retouched photos after the photoshoot depends on the studio, but it can usually take 1-2 weeks.
4. Can we include our pets in the family studio photoshoot?
Yes, if the studio allows it, you can include your pets in the family photoshoot for even more precious memories.
5. How do I choose the perfect photographer for our family studio photoshoot?
To choose the perfect photographer, be sure to check out their portfolio, read customer reviews, and meet with the photographer in person to discuss your expectations and preferences.