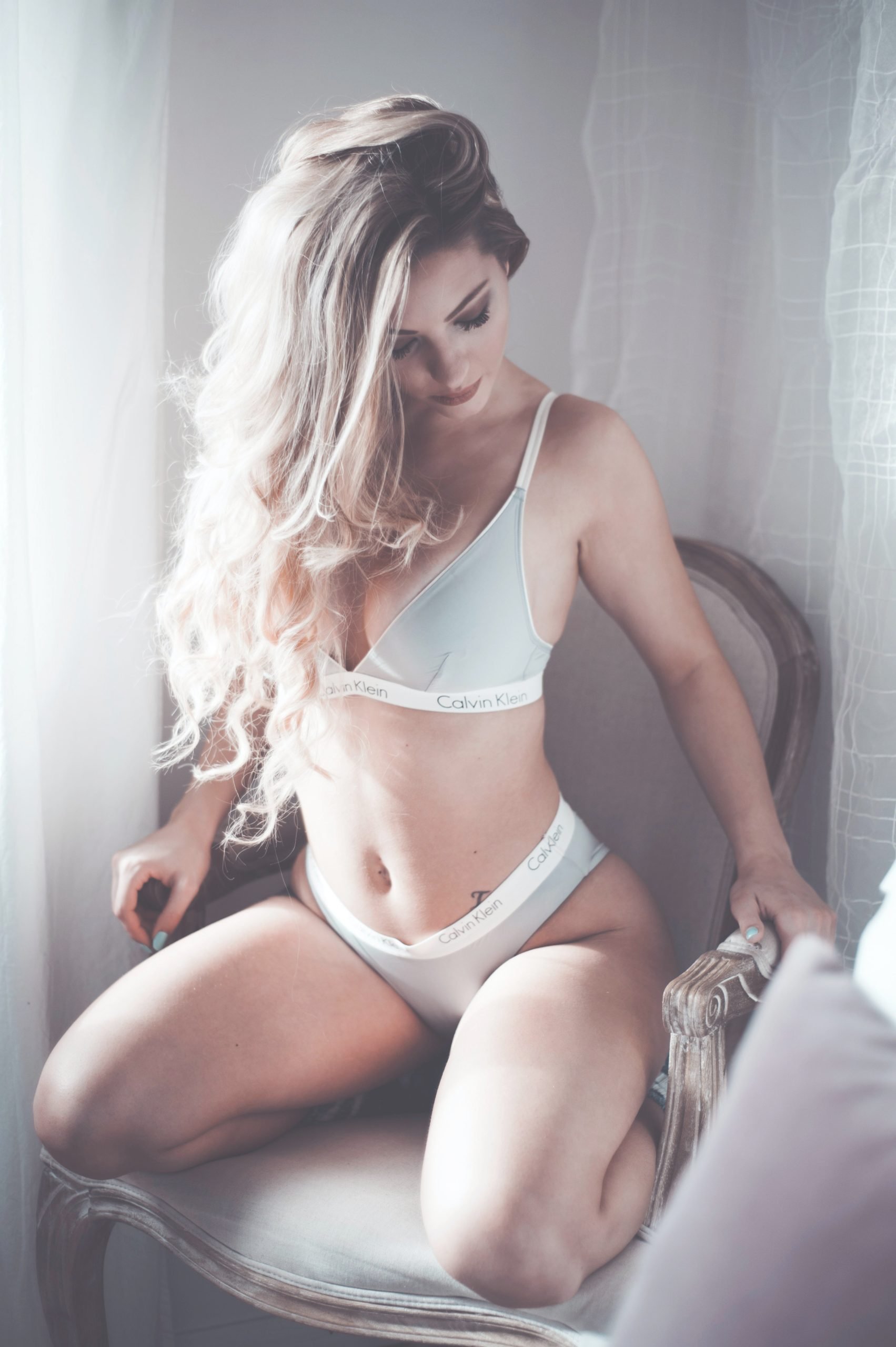 for photography of boudoir / lingerie
The boudoir (or lingerie photography) is a form of artistic photography that showcases a person's intimate beauty and self-confidence. If you are looking for a unique and sensual photography experience in Montreal, Maison Telal can help you capture your beauty in an elegant and artistic way. Discover the importance of boudoir photography, the benefits it offers and how to choose the right photographer to capture your sensuality.
The importance of boudoir photography
Boudoir photography goes beyond simple seductive images. It celebrates individual beauty, self-confidence and self-love. Here's why boudoir photography is so important:
1. Enhance your self-esteem
The boudoir session is an opportunity to feel beautiful, powerful and confident in your own skin. The resulting photos can remind you of your inner and outer beauty, boosting your self-esteem and self-esteem.
2. Celebrate your sensuality
Boudoir photography is a form of expression of your sensuality and femininity. It's an opportunity to celebrate your body and connect with your alluring side in an elegant and artistic way.
3. Create timeless memories
Boudoir photos are timeless memories that you can cherish for a lifetime. They capture a specific moment of your beauty and self-confidence, and allow you to relive this unique experience through the years.
4. Give a meaningful gift
Boudoir photos can also be given as gifts to your partner, spouse or yourself. They are a personal and meaningful gift that shows your love, affection and trust.
The Benefits of Working with a Professional Boudoir Photographer
Hiring a professional boudoir photographer offers many benefits for a successful photography experience:
1. Experience and expertise
A professional boudoir photographer has the experience and expertise to guide you through the session. They know how to put you at ease, direct you in flattering poses, and capture your beauty artistically.
2. Confidentiality and respect
Boudoir photography is an intimate experience, and a professional photographer understands the importance of confidentiality and respect. They will ensure that your photos remain confidential and that you feel safe throughout the session.
3. Creativity and artistic style
Each boudoir photographer has their own art style and creative vision. By working with a professional, you will benefit from their creativity and ability to capture your sensuality in a unique and aesthetic way.
4. Quality equipment
Professional boudoir photographers use top quality equipment to ensure sharp, well-lit and beautifully composed images. This ensures that every detail of your beauty is captured accurately.
How to Choose the Right Boudoir Photographer in Niagara
When choosing a boudoir photographer in Niagara, here are a few things to consider:
1. Portfolio and style
Take a close look at the photographer's portfolio to make sure their art style matches your preferences. Each photographer has their own aesthetic, so choose the one whose images inspire and touch you.
2. Customer Experience and Testimonials
Check the photographer's experience and check out testimonials from previous clients. An experienced professional will have positive feedback and recommendations that will help you make an informed decision.
3. Communication and connection
Communication is essential when it comes to creating intimate images. Make sure you have a good connection with the photographer and feel comfortable expressing your expectations and concerns.
4. Packages and rates
Find out about the different packages and rates offered by the photographer. Make sure you understand what's included in each package and if it fits what you're looking for.
Conclusion
Boudoir photography in Niagara is an intimate and artistic experience that celebrates your inner and outer beauty. By working with a professional boudoir photographer, you can capture your sensuality in an elegant and creative way. Take the time to choose the right photographer who understands your vision and can guide you through the session. Whether you want to create personal memories or give a special gift, boudoir photography is a powerful way to connect with your femininity and celebrate your unique beauty.
FAQ – Answers to your questions about boudoir photography in Montreal
How long does a boudoir photography session usually last?
The duration of a boudoir photography session may vary depending on the package you choose
enough. In general, it can take 1-3 hours to capture a variety of beautiful images.
Can I choose the location of the boudoir photography session?
Yes, you can choose the location of your boudoir photography session. Some photographers have a studio specifically designed for boudoir sessions, while others can move to outdoor locations or locations of your choice.
Do I need to bring my own outfits for the boudoir photography session?
Yes, it is generally recommended to bring your own outfits for the boudoir photography session. Choose clothes that make you feel beautiful, confident and comfortable in your skin.
How can I prepare for my boudoir photography session?
Your photographer will provide you with detailed advice on preparing for the session. This may include recommendations regarding makeup, hair, and accessories. Be sure to follow these tips to make sure you're ready and dazzling on the day of the session.
Can I have edits on my boudoir photos?
Yes, most boudoir photographers offer editing services to enhance your photos. You can discuss your preferences with the photographer and they can adjust the images according to your wishes.
Make an appointment now for a boudoir photography session in Montreal and capture your intimate beauty in an elegant and artistic way.