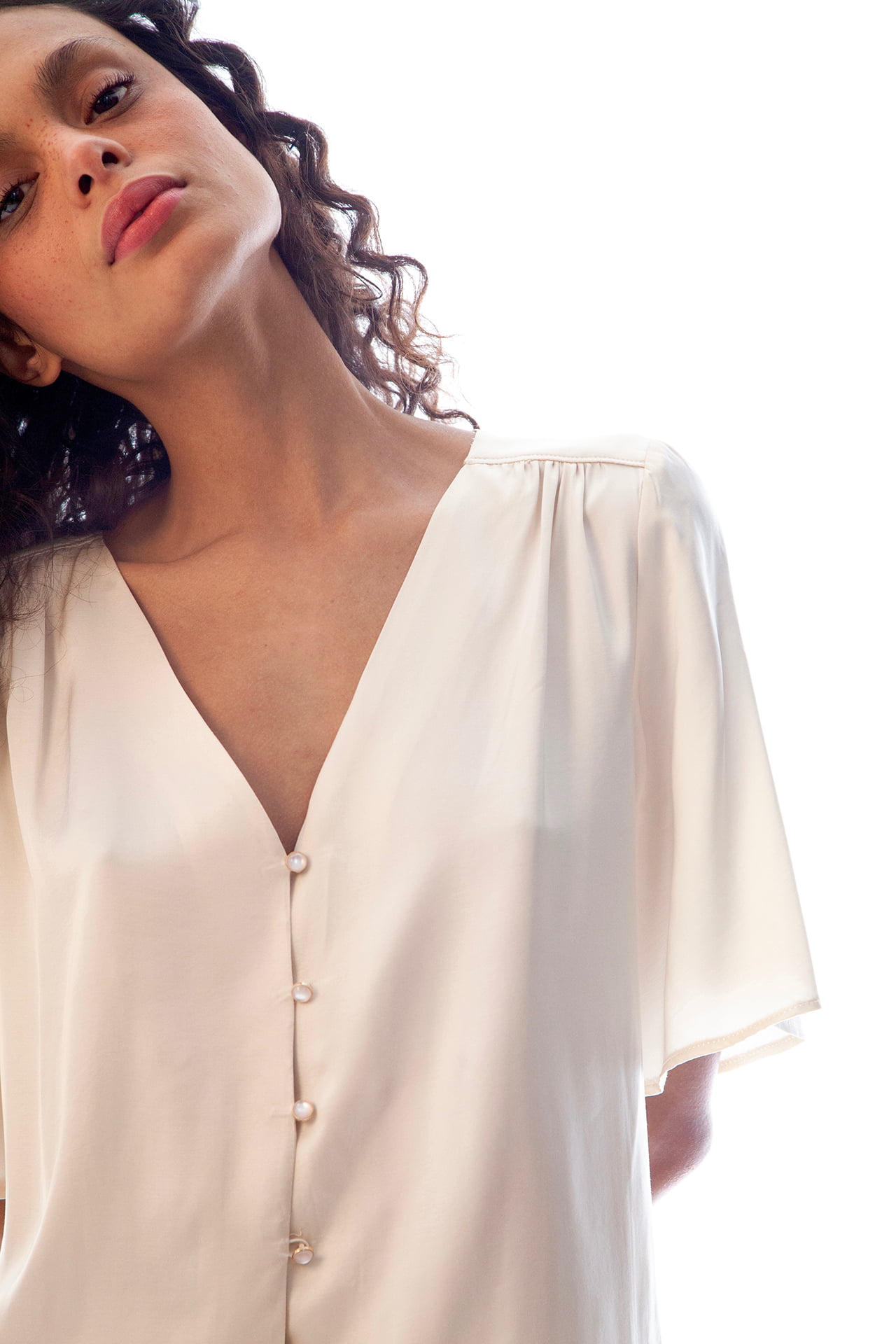 for loungewear clothing photography
Loungewear clothing photography is essential to present these comfortable and stylish pieces in an attractive way. Whether it's for an e-commerce site, catalog, or advertising campaigns, quality images are essential to grab customers' attention and highlight the details of clothing. Renting a professional studio is an ideal option for obtaining high-quality loungewear images. Here, we'll explore the benefits of renting a studio for loungewear photography, the services available, and how it can contribute to professional and compelling images.
The advantages of renting a studio
1.1 Controlled lighting
One of the main advantages of renting a studio for loungewear photography is full control of the lighting. A well-equipped studio offers professional lighting that will highlight the details, colors and textures of loungewear.
1.2 Adapted background and scenery
In a studio, you can choose from a variety of backgrounds and decors to complement the style and aesthetics of your loungewear. This creates a cohesive atmosphere that will reinforce your brand image.
1.3 Enhancement of clothing characteristics
Studio photography helps highlight the specific characteristics of loungewear, such as cuts, finishes, and unique details. This gives customers a clear view of what they can expect from your products.
Services available in a studio for loungewear photography
2.1 Professional fashion photographer
Most loungewear clothing photography studios offer the services of professional photographers who specialize in fashion. These photographers have the expertise to capture the style and comfort of loungewear.
2.2 Professional models or mannequins
Some studios also offer the opportunity to work with professional models or models to present your loungewear in an attractive way.
2.3 Professional alterations
After the photo shoot, many studios offer professional retouching services to enhance images, correct minor imperfections and enhance your loungewear clothing.
How to make a successful loungewear photography session in the studio?
3.1 Prepare your clothes
Before the photo shoot, make sure your loungewear is perfectly prepared and ready to be photographed. Check finishes, seams and cleanliness for flawless images.
3.2 Collaborate with the photographer
Contact the photographer before the shoot to share your vision and aesthetics for your brand. Work closely together to ensure that images perfectly reflect the identity of your loungewear.
3.3 Choose appropriate templates
If you decide to work with templates, choose the ones that match your brand's style and image. This will help customers identify more with your products.
Renting a studio for loungewear photography offers many advantages, including controlled lighting, suitable decors and highlighting the characteristics of the garments. The professional services available, such as fashion photographers and retouching, guarantee high-quality images for your loungewear brand. By carefully preparing your clothes, collaborating with the photographer and choosing appropriate models, you can make a convincing and professional loungewear photography session.
FAQs
1. How long does a loungewear photography session usually last in the studio?
The duration of a loungewear photography session in the studio can vary depending on the number of clothes to be photographed, but it usually lasts 2-4 hours.
2. Can we use our own templates for the studio photography session?
Yes, you can use your own models for the studio loungewear photography session if you wish.
3. How long does it take to receive the retouched photos after the photo shoot?
The delivery time for retouched photos depends on the studio, but it can usually take 1-3 weeks.
4. Can we choose different sets for each garment during the studio session?
Yes, you can choose different decors for each garment to create a variety of moods for your images.
5. How do I choose the perfect photography studio for our loungewear photography session?
To choose the perfect photography studio, be sure to check out their fashion photography portfolio, read customer reviews, and chat with the photographer to make sure they understand your vision and brand identity.