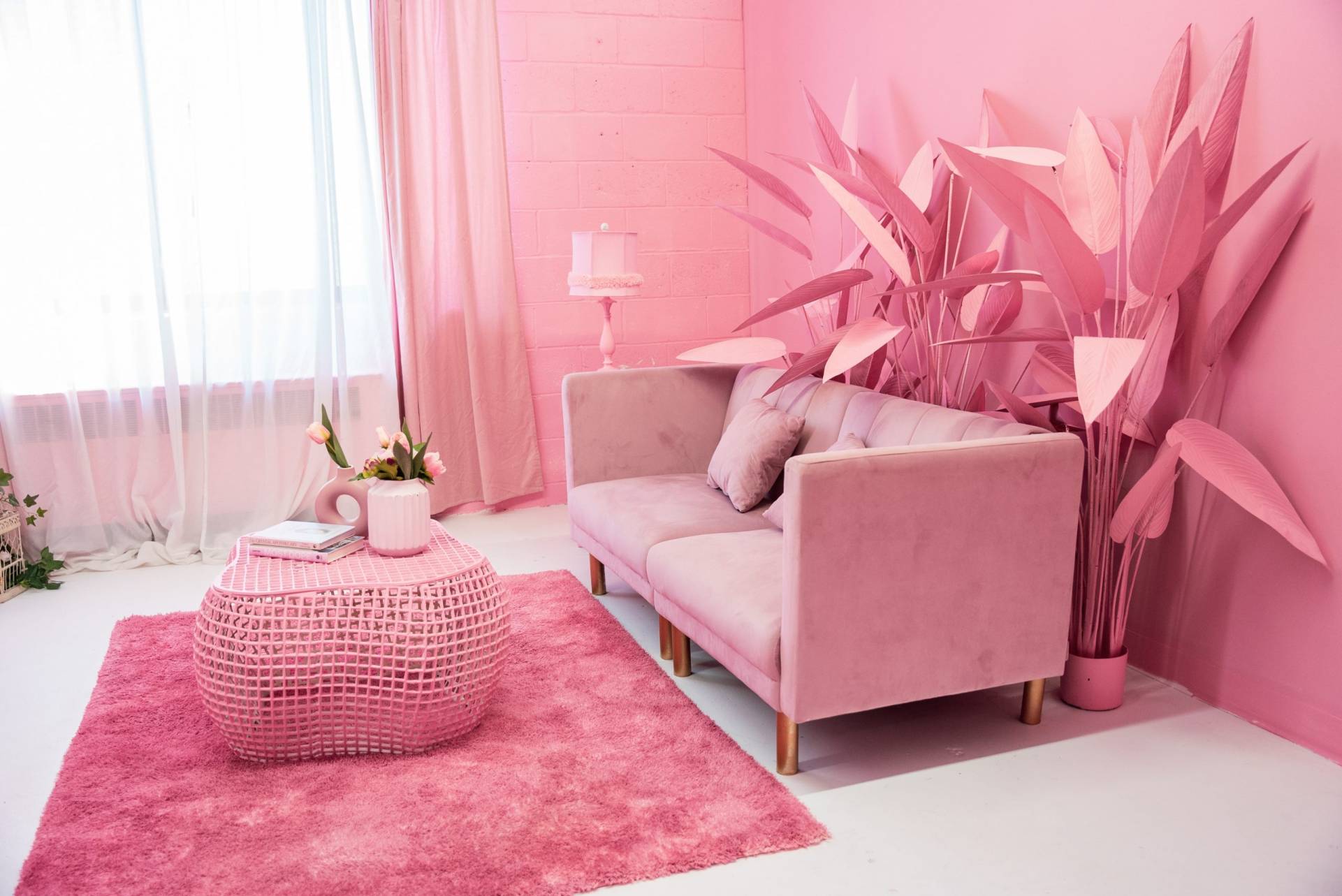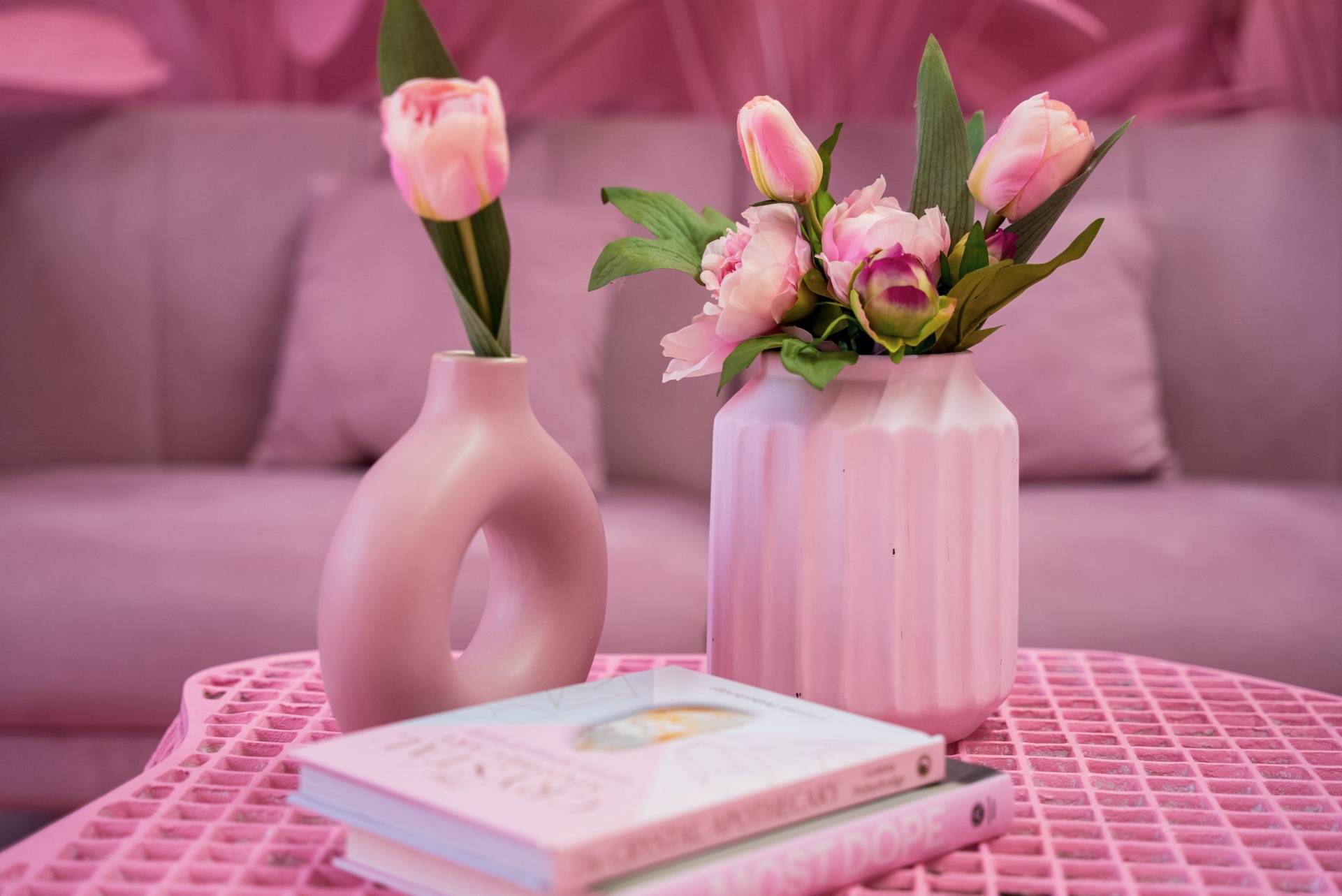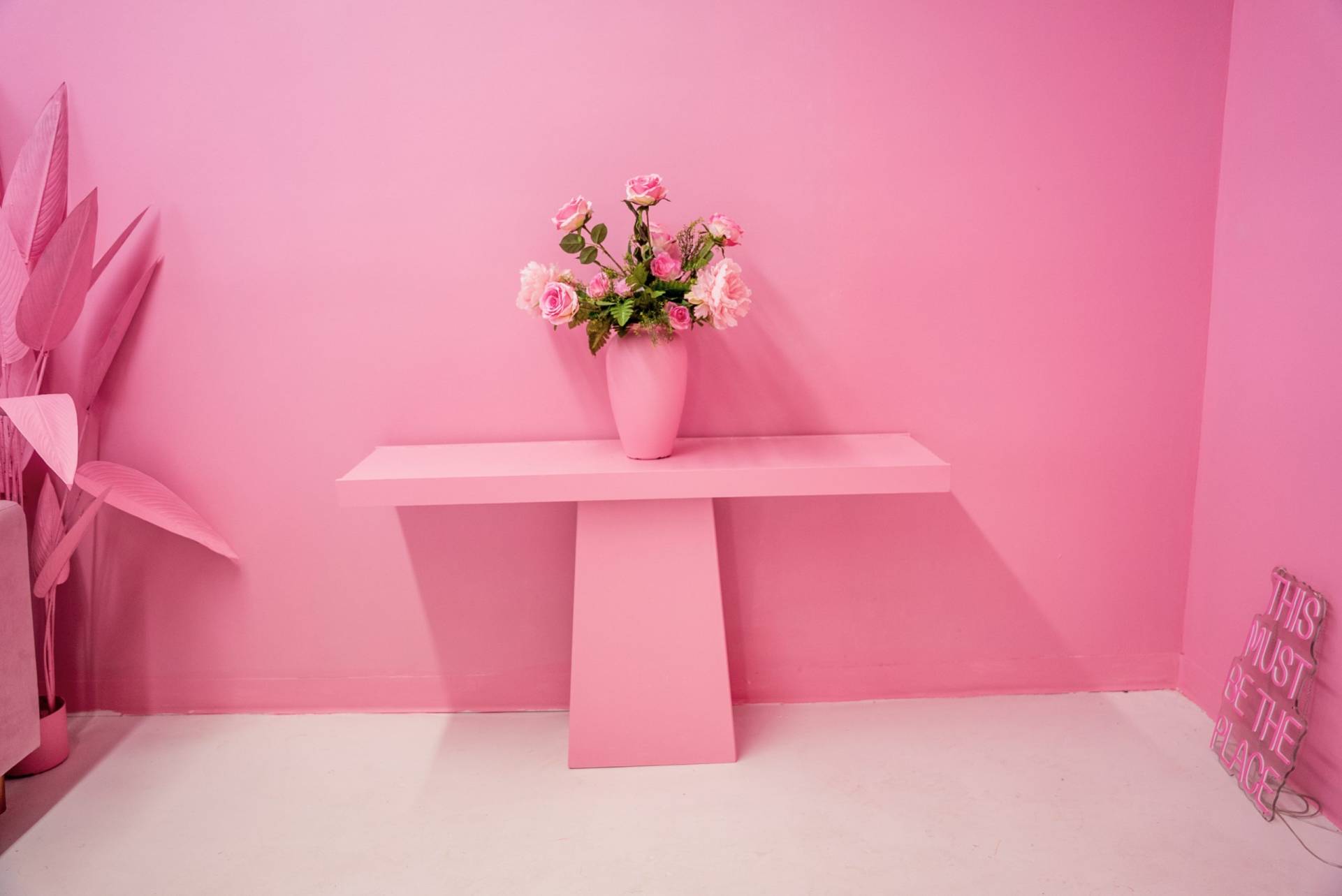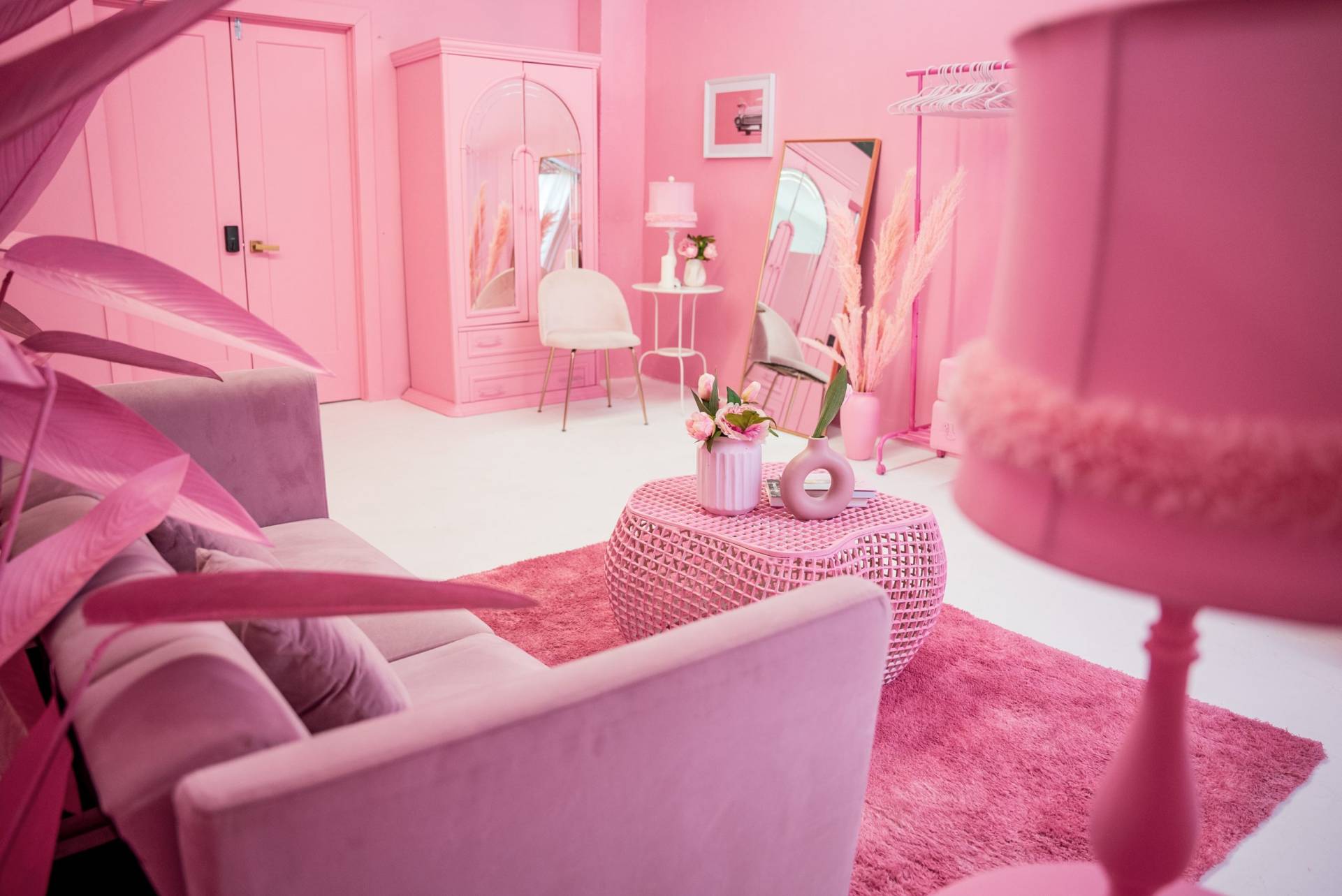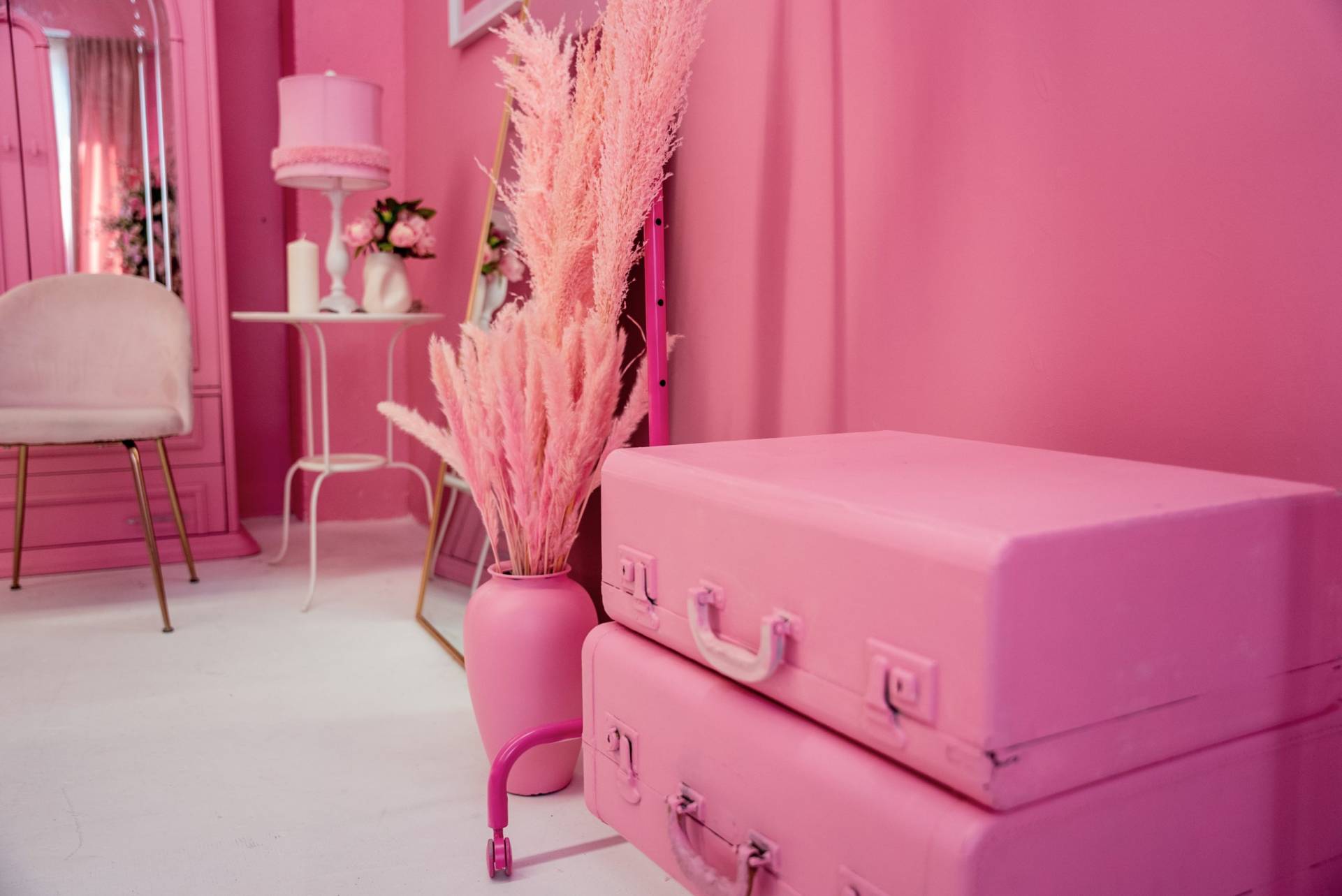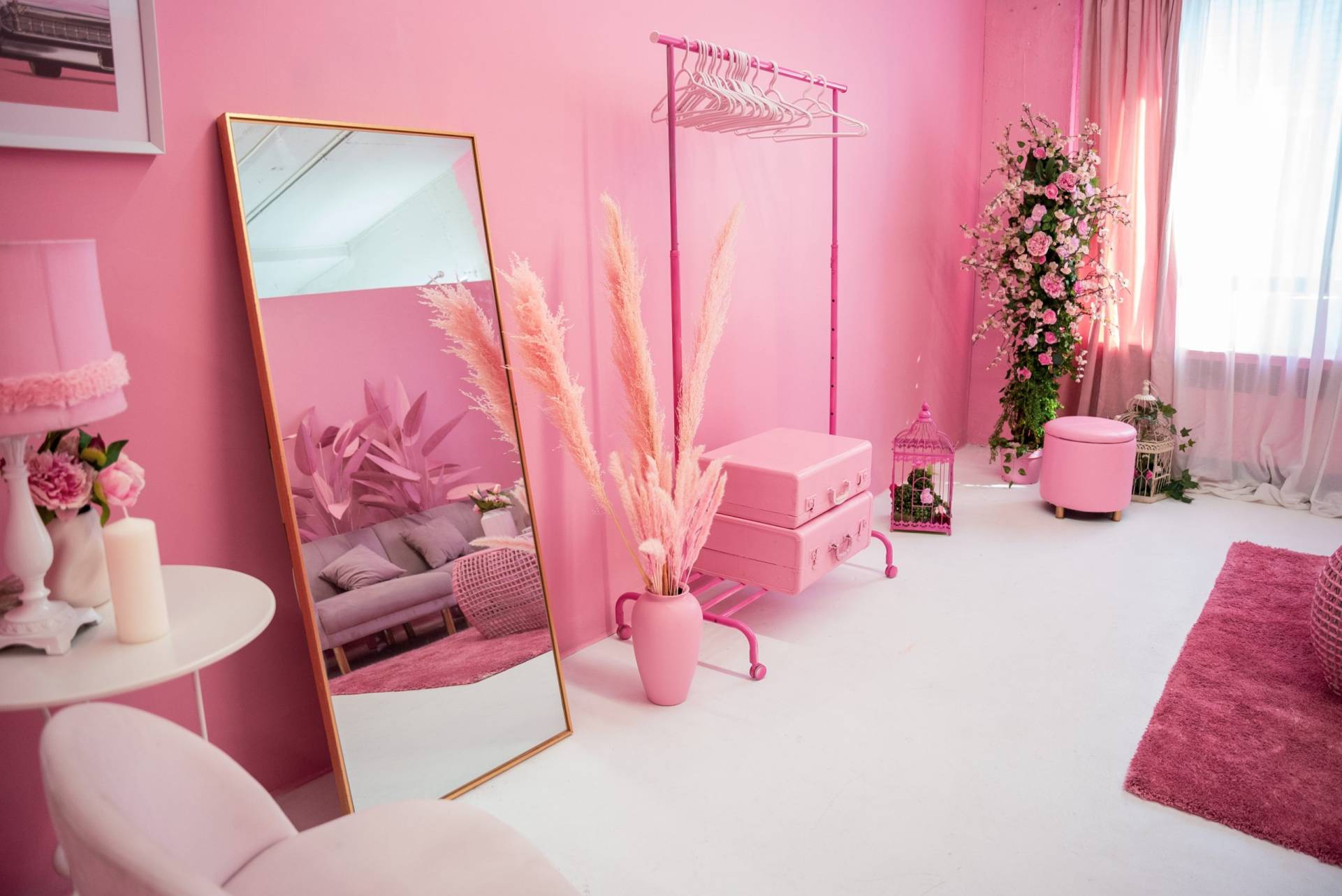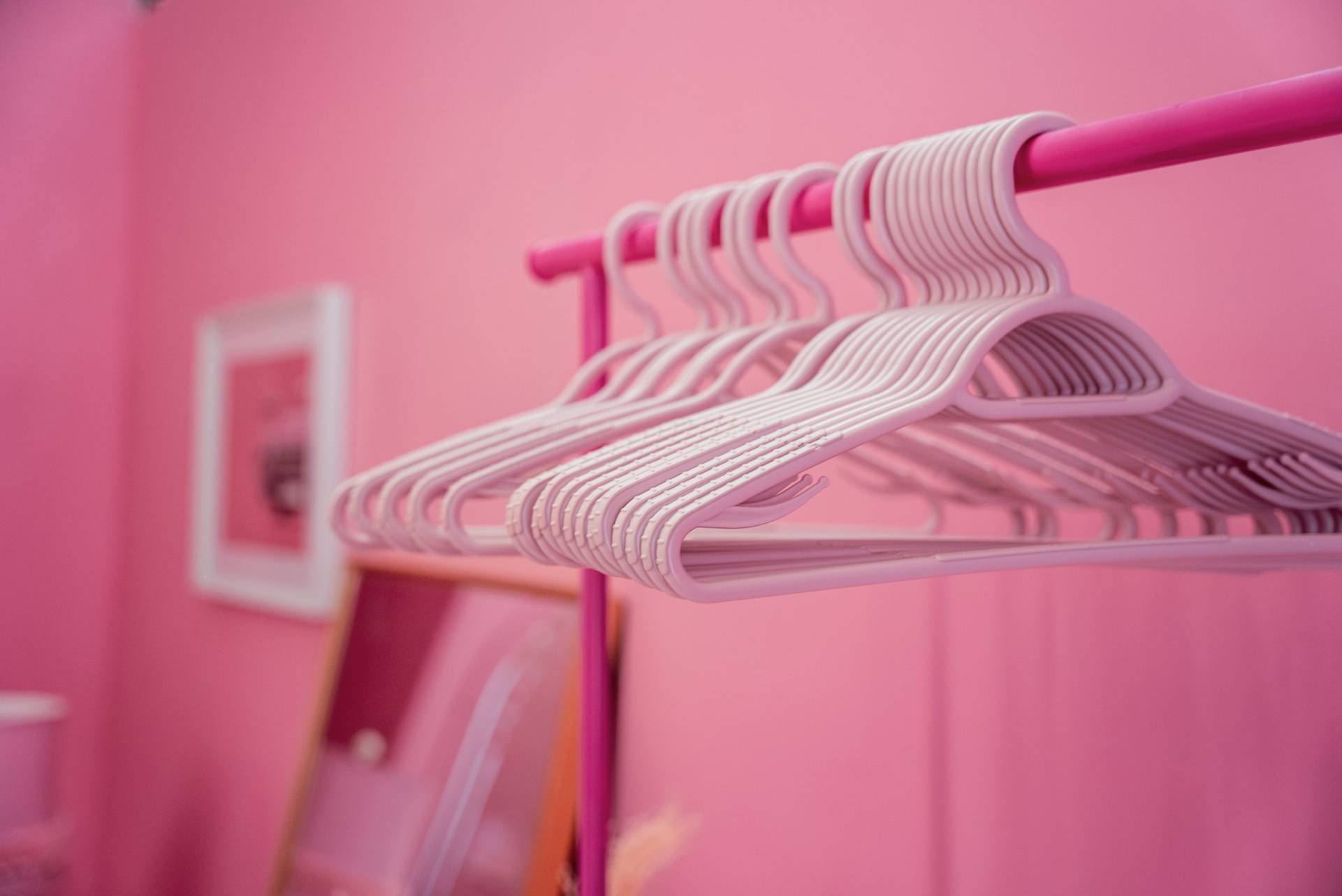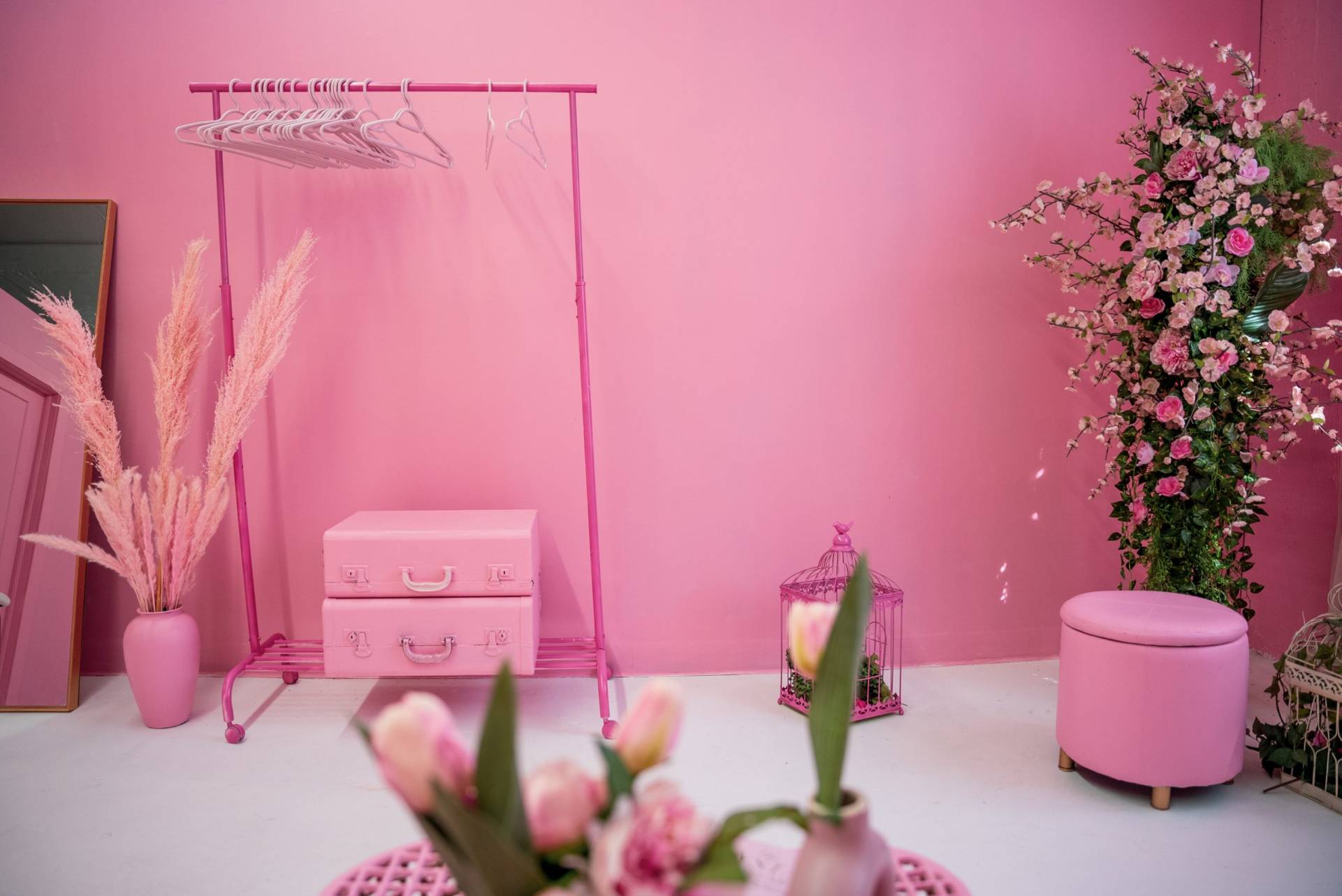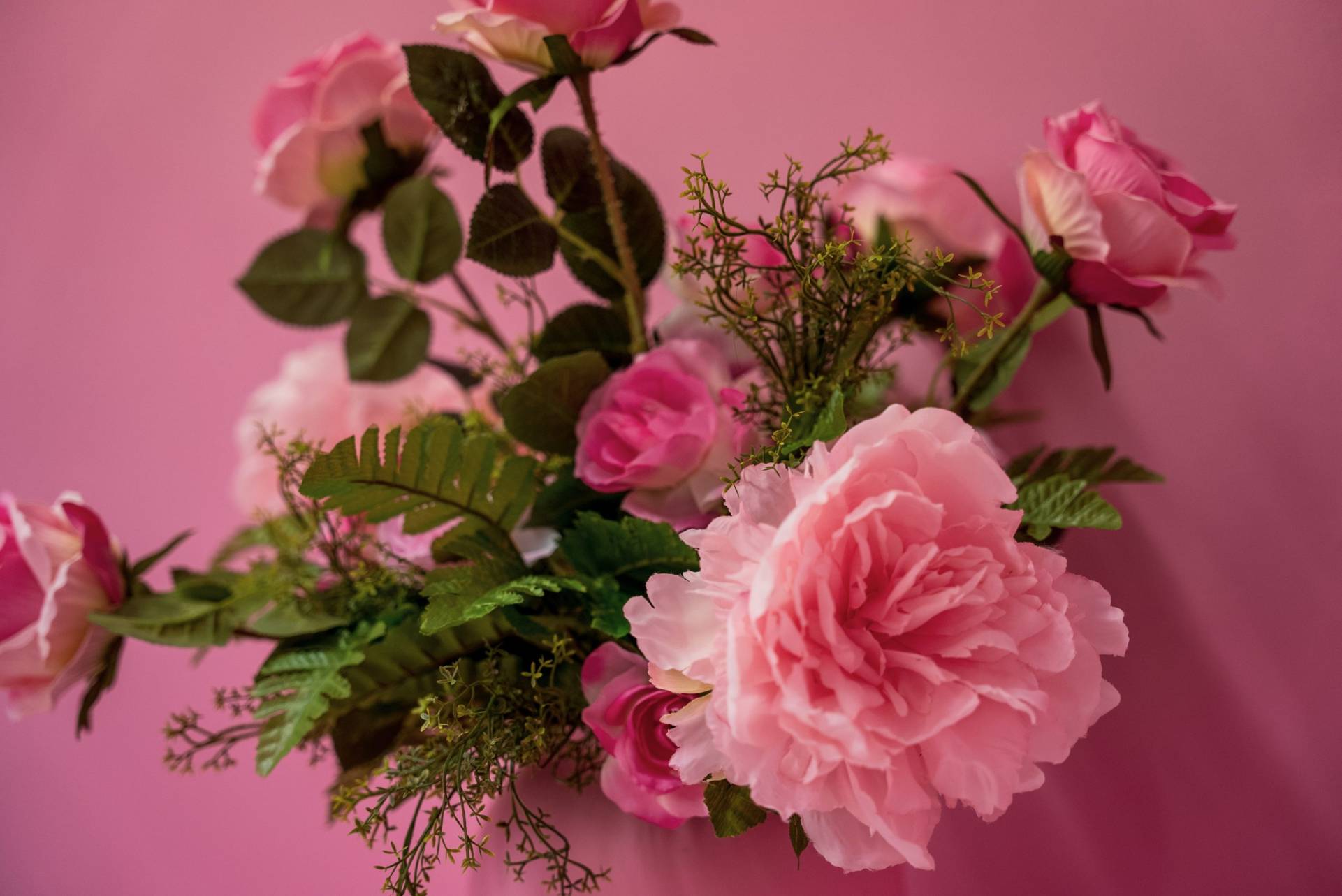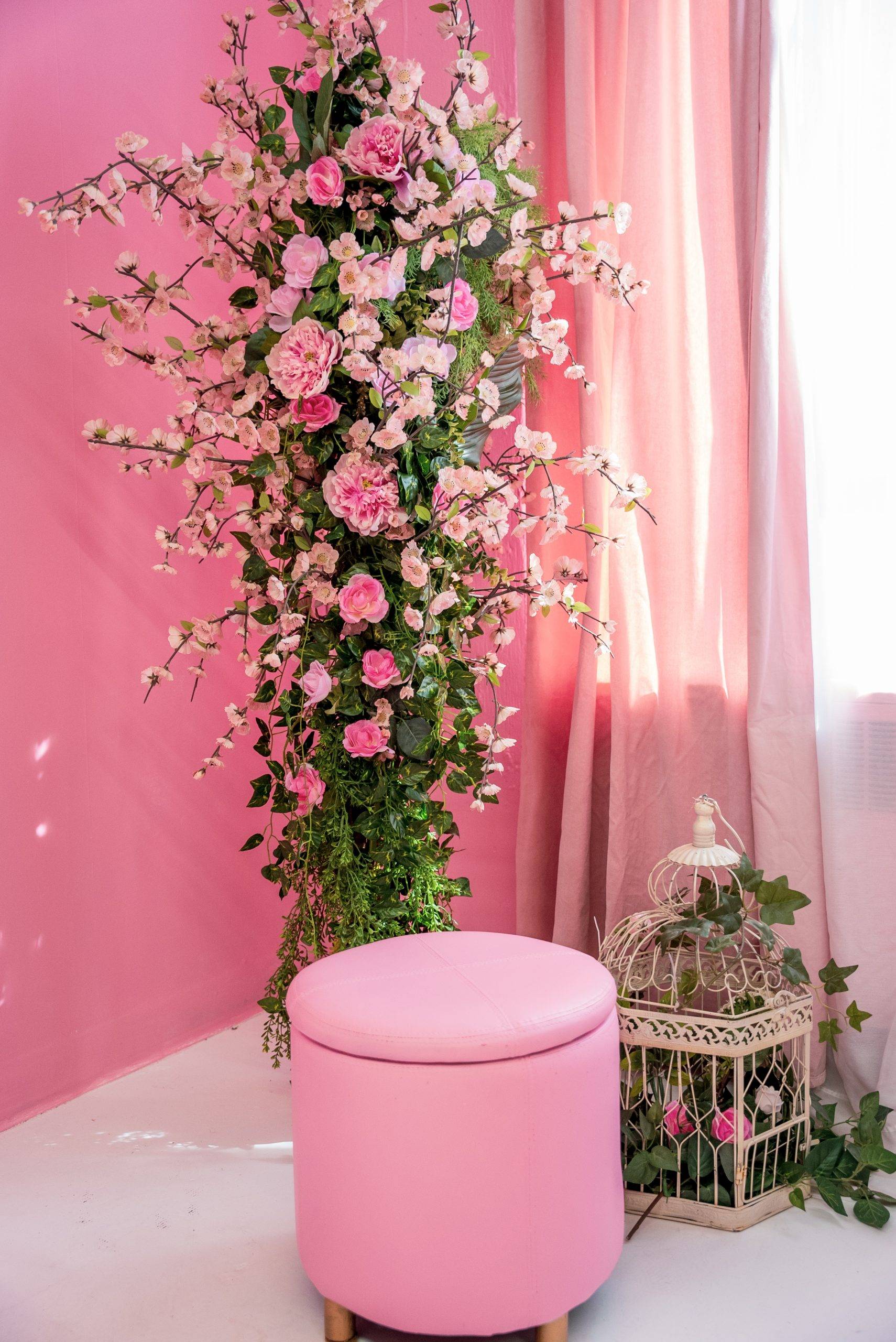 DSC00684

DSC00695

DSC00687

DSC00707

DSC00705

DSC00718

DSC00696

DSC00717

DSC00715

DSC00709

DSC00702
Maison Tela is an inspiring canvas for photography, videography and virtually any type of creative activity. Our Studios is a creative space that offers five high-end studios for rent in the Chabanel neighborhood located at 9850 Tolhurst, just 4 minutes from Sauvé Station.
CHRISTMAS SET UP
As of September 26th, 2023 the Barbie room will have christmas decorations. If you wish to move the decoration around, you can do so during your booking time. The studio (including the christmas decor) must be left in it's original condition before the end of your booking time. If the décoration is not left in it's original condition, there will be a fee of 100$.
This perfectly pink living room will make all your barbie dreams come true!
The bright and airy space contains a large window with shutters and all blush walls and ceilings making this chic and whimsical location perfect for beauty, wedding, fashion and portrait shoots.
All furniture and decoration are powder pink, as well as the installation of palm trees, behind the sofa. There is a rose gold clothes rack, steamer and hangers provided as well as a vintage bar cart with two pink champagne glasses, for styling purposes.
There is a space for hair and makeup as well as a director's chair.
Up to 5 people in total.
If you book the studio outside of opening hours (between 8 p.m. and 8 a.m.), please contact the administrator to confirm the reservation.
To book contact us via email: [email protected]
Multi-rate discount is only available Monday to Friday
Include the studio, date and time slot
12 hrs- $610.50 (tax included)
9 hrs- $580.93 (tax included)
8 hrs- $516.38 (tax included)
4 hrs- $275.40 (tax included)
What is included?
Pink velvet sofa with matching cushions.

A large window displayed to the north with pink curtains.

Pink closet outside and inside

Pink velvet chair, multiple stylish vases, flowers

Pink wall, pink door, flower set up
Pink coffee table 
Pink table lamps and carpet
Waiver of Liability
Use of Company's Premises and equipment is at Renter's risk. Renter hereby agrees that Company will not be held liable for any direct, indirect, incidental or consequential damage, injury or loss to Renter, his party or possessions while on the Premises. All persons and activity on Company's Premises may be video recorded for security usage.
Renter holds harmless and indemnifies Company and its owners, agents, representatives, associates, officers, employees, guests and tenants against any suit, claim, loss, accident, judgment, fine, injury or damages, including reasonable attorney's fees. This indemnification shall continue in full force and effect during and after the term of the rental for such causes arising during the term of the rental.
Prior to booking, it's the renter's responsible to read the policies of the studio (Found in FAQS sections).
Starting Septembre 11th, 2023 outdoor shoes will no longer be permitted in the studio. Please bring slippers, clean shoes, indoor substitue. We can provide you with shoe covers for a fee of $1.50 or you can bring indoor shoes. 
Please contact us if you have any questions.