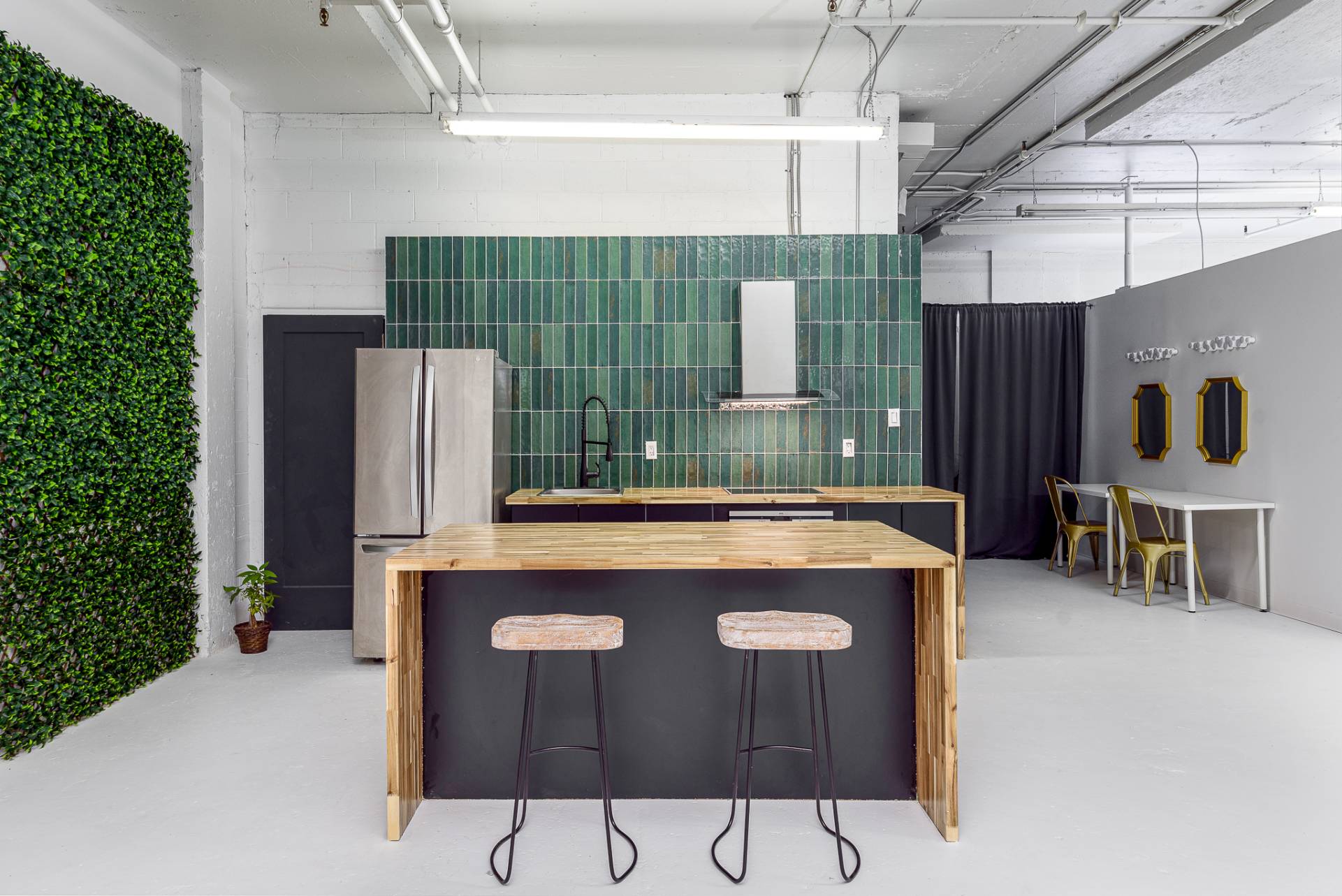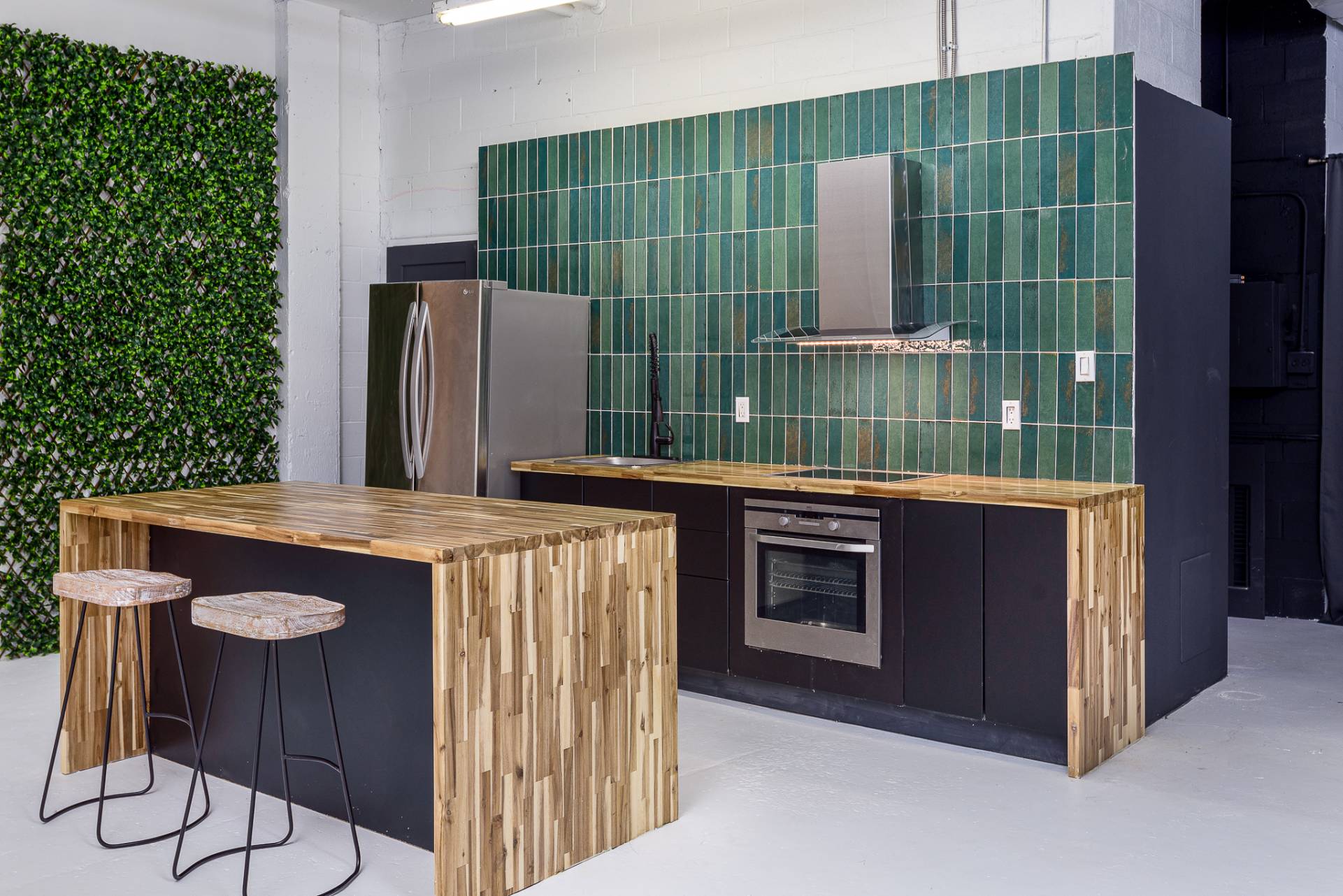 Full 1

Full 1

Maison Tela is an inspiring canvas for photography, videography and virtually any type of creative activity. Our Studios is a creative space that offers five high-end studios for rent in the Chabanel neighborhood located at 9850 Tolhurst, just 4 minutes from Sauvé Station.
The kitchen is a modern and eco-friendly space with a stunning green backsplash, a mural of artificial leaves and an oversized walnut wood island. The kitchen is an open concept space that allows for true creativity. It includes high-end appliances with an AEG oven, Miele stove, Maytag fridge and AEG cooktop.
Photographing in this space will make you feel like you're in a tropical destination. This space is perfect for cooking classes, food blogger photo shoots, commercials or a fun family photo shoot!
Up to 10 people in total.
Minimum reservation 2h.
If you book the studio outside of opening hours (between 8 p.m. and 8 a.m.), please contact the administrator to confirm the reservation.