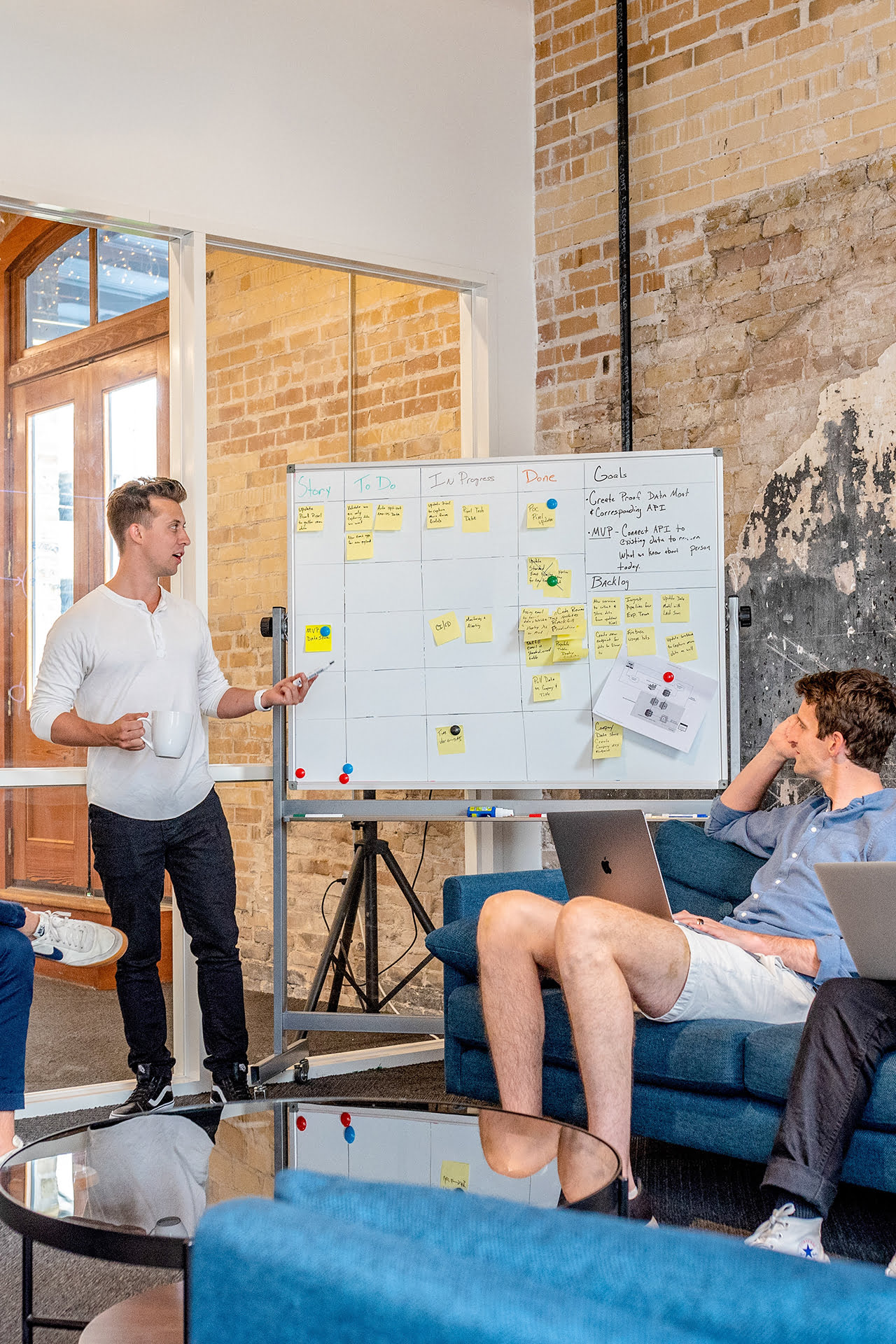 Real estate photography is an essential part of attracting potential customers and selling real estate quickly. When it comes to showcasing a real estate team, it is crucial to present high-quality professional photographs. In this article, we'll explore the importance of team real estate photography and how it can enhance your service page. You'll also discover helpful tips for creating engaging team photography that sparks customer interest.
The Benefits of Team Real Estate Photography
Team real estate photography has many benefits for your business. First, it creates a positive first impression by showing potential customers that you are a professional and trustworthy team. The smiling faces of your team can help build a sense of sympathy and connection.
Plus, team photography allows clients to familiarize themselves with your team members before they even meet them in person. This can reduce anxiety around finding a real estate agent and encourage clients to contact you for their real estate needs.
How to enhance your service page with team photography
Embedding quality team photography on your service page can significantly improve its impact. Here are some ways to do this:
Use attractive and professional photographs
Make sure the photographs are of high quality, well lit and well composed. Avoid blurry or poorly framed images, as this could give a negative impression of your business.
Show the diversity of your team
If your team is diverse in terms of gender, age, and ethnicity, be sure to reflect this in the photographs. This shows that your business is inclusive and open to all.
Showcase your team's skills and expertise
Each member of your real estate team has unique skills and expertise. Highlight this information in the captions or descriptions of the photographs. This allows customers to better understand your team's areas of expertise.
Add customer testimonials
In addition to photographs, also include positive customer testimonials on your service page. This strengthens the credibility of your team and reassures potential customers about the quality of your services.
Tips for creating captivating team photography
Creating captivating team photography requires careful planning and execution. Here are some tips to help you achieve exceptional results:
Choose a suitable location
Select a location that represents your business professionally. It could be your office, a real estate property, or an iconic place in your area. Make sure the background doesn't distract your team members.
Use quality equipment
Invest in a high-quality camera and use lenses suitable for team photography. Professional equipment ensures superior results and sharp images.
Lighting and composition
Opt for natural lighting or use additional lighting to achieve balanced and flattering lighting. Experiment with different shooting angles and framing to create interesting compositions.
Showcase the real estate team
Ask each team member to position themselves so that all faces are clearly visible. You can also encourage positive and professional facial expressions to convey a warm and welcoming atmosphere.
Be authentic and engaging
Encourage your team to be themselves during the photo shoot. Customers appreciate authenticity, so let each member's personality shine through. Create a relaxed and friendly atmosphere to get natural smiles.
Team real estate photography is a key part of creating a strong online presence and attracting new clients. It offers the opportunity to show your team in a professional and engaging light. By following the tips mentioned in this article, you will be able to create captivating team photographs that will build the trust of potential customers and set you apart from the competition.
Faq
Q1: How can team real estate photography build client trust?
A1: Team real estate photography allows clients to put a face to a name, which creates a connection and builds trust from the first contact.
Q2: What are the benefits of personalizing the customer experience with team photos?
A2: Personalizing the customer experience creates a closer relationship and makes it easier to establish a connection from the get-go, which can lead to better customer satisfaction.
Q3: How can team real estate photography help a company stand out from its competitors?
A3: Professional and attractive team photos can grab the attention of potential customers and entice them to choose this company over another.
Q4: Why is team real estate photography important for a real estate company's service page?
A4: Team real estate photography helps to present the team that will provide the services to clients, thus strengthening the credibility of the company and creating a positive impression.
Q5: How can team real estate photography enhance a company's online presence?
A5: Professional and attractive team photos can make a company's website more engaging, which can attract more potential customers.